Spin Off Theatre was set up in 1997. We've been collecting Norfolk dialect and stories for all that time. The company was born of a love of

this place, and a need to collect the old stories and dialect before they

were gone for

ever.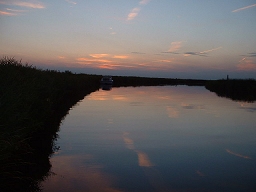 Good
storytelling comes from good listening. We've learnt more
about the craft of telling a tale from just sitting talking to people
round the region than could ever be taught on a course.
That's why we like to perform
not in theatres, but in places where our
audience can literally stop us in the middle
and have a chat if they want to. You'll find us in pubs, coffee houses,
libraries, museums, bus stops... but rarely in a theatre.
Spin-Off is also launching as a Small Scale Publisher. In line with the intimate venues
where we perform, our first adult books are a series of coffee inspired novellas...
the first of which, Machiato, is now available in cafe's around Norwich and from Amazon.
The First children's book: Bernard the Ferret (Happy to be Himself) has been launched
at the Edinburgh Fringe
Festival, 2012 and is now available on Amazon. See Programme for future dates and times and you can read a review of the show by clicking on this link!